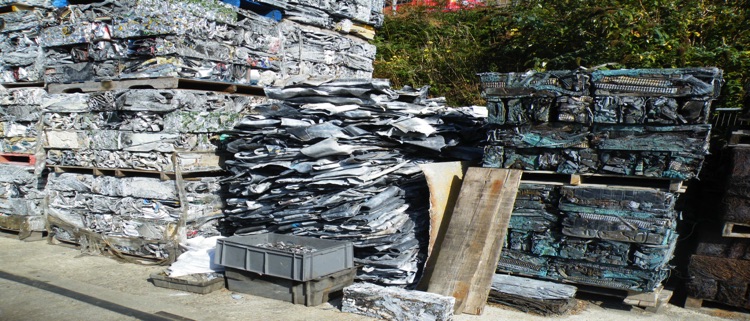 Our weighbridge is maintained by Avery Weightronix and tested by Trading Standards to comply with Weights & Measures Act 1985.
We will provide you with all paperwork necessary to meet your duty of care, from Certificates of Destruction to Waste Transfer Notes. Copies of our licenses are available here.
We offer either skips or RoRo's free of charge for scrap collection. We can also offer hiab collection with same day turnaround where required.
Since 2012 CASH IS BANNED. We can offer Bacs payments or cheques payment.
ID Photo driving license or Passport and Utility Bill less than three months old must be produced beofre payment can be made.
N.B Photo driving license must have current address.


Licensed treatment faciliity for End of Life Vehicle we can take small cars up to double decker buses. We offer a local area collection service.
We have a dedicated section to deal with any Iron or steel scrap. We can provide skips and RoRo"S from 9yds to 40yds.
Whether its your old heating cylinder to your alloy wheels we buy non ferrous metal.